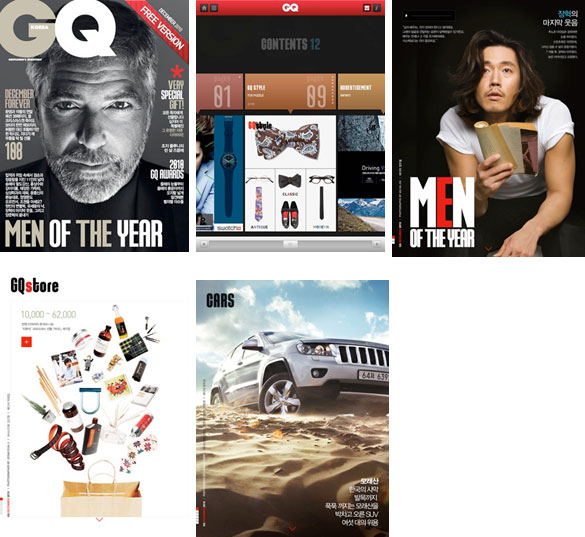 GQ (Originally Gentlemen's Quarterly) has been published in over 17 countries including the U.S., UK, Germany, Italy, Spain, Australia, South Africa, Korea, Taiwan, Japan, Russia, and others, since 1957.
GQ is a monthly men's magazine focusing on fashion, style, and culture for men; its articles cover topics like food, movies, fitness, sex, music, travel, sports, technology, and books.
An experienced leader in the digital publishing of high-quality e-magazines, Cleinsoft Inc. started publishing the first GQ Korea iPad Version on January 5, 2011. GQ Korea differentiated digital magazine offers a new experience with a variety of multimedia content (video, audio, and high quality photos) and provides interaction features that are not provided by other e-magazines.